FOR ALL THOSE WITH AN INTEREST IN BRITISH INDIA STEAM NAVIGATION (BI)
BI Reunion Fremantle March 2-4, 2012
Fremantle hosts 2012 Reunion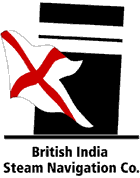 Arrangements are now finalised for the second reunion in Fremantle, Western Australia, in March 2012. The first reunion - in 2008 - was a great success and organisers Sandy Yeats and Chris Blake hope to repeat the flavour of success of that earlier occasion.
Full details of the whole weekend and other associated happenings are given below, together with a dowloadable booking form. The latest date for bookings has been extended to February 15 (see downladable booking form).
An advantageous rate has been arranged with the reunion hotel - The Esplanade - and it is hoped most people attending will stay at the hotel. Direct booking with the hotel is available online.
Reunion registration & booking form | Hotel reservations (& follow directions below)
Programme
Friday Mar 2, 2012
1400 onwards: Book in to Esplanade Hotel - A$219 per night
single or double occupancy (A$657 for 3 nights), breakfast not included
1900-1930: Pre-dinner drinks, Esplanade Hotel
1930 - 2400: Reunion dinner, Esplanade Hotel - A$90 per person

Saturday Mar 3, 2012
1245-1645: Swan Valley Winery luncheon cruise departing from and returning to Barrack Street Jetty, Perth. Buffet lunch, beer, wine and soft drinks included. Wine tasting at Water's Edge Estate. Crew Entertainment en route. Maximum of 80 people - A$95 per person
1800 onwards Socialising in Esplanade Hotel

Sunday Mar 4, 2012
0930-1600: Sailing adventure on board the 55m tall ship Leeuwin II (pictured, Australia's largest sail training ship) from Fremantle harbour. Includes traditional BI curry lunch, (at anchor if necessary). Maximum of 135 people - A$100 per person
1800 onwards 'Debriefing' and 'Recovery', socialising session at Esplanade hotel!
To book for the reunion, doanload the Reunion registration & booking form
Bookings and balance for selected events due by 15th Feb 2012. Reunion organisers are Sandy Yeats and Chris Blake.
To make an accommodation reservation, go to Esplanade Hotel reservations
and follow these steps:
• select the 'Client Login' menu item listed on the Home page
• enter the 'Client User Name' " LOAFD12" and 'Client Password' " i36pfy "
• using the Accommodation Bookings panel on the left hand side, enter your
arrival date, departure date and select search
• accommodation options will appear. If correct, proceed by selecting Book
• to finalise your reservation, please complete the Booking Payment form and
submit
• your booking reference number will be displayed immediately on a booking
confirmation screen. Please print this confirmation and keep for your
records.
View pictures from the 2008 Fremantle reunion
Fremantle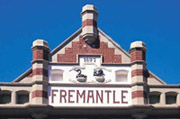 Fremantle has changed dramatically since BI days thanks to being host to the America's Cup in 1987. It is now a vibrant, attractive port city, with much to do and see within walking distance of the Esplanade Hotel. For example, the maritime museums, Victoria Quay, Cappuccino Strip, heritage buildings, the Fremantle Gaol, Fishing Boat Harbour and the Fremantle markets. There is also a free bus service around town. Visit: www.fremantle.wa.gov.au
The Esplanade Hotel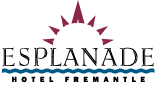 The Esplanade Hotel has given us a discounted fixed rate for the room and for the buffet breakfast. As the dinner and other parts of the reunion will be centred at the Esplanade Hotel, we would like to encourage all BI guests to stay at the hotel.
Perth
Perth is the capital city of Western Australia and reputed to be the most remote capital city in the world. It is a beautiful city located on the banks of the Swan River 25 kilometres from Fremantle, easily reached by train or bus. A visit to Kings Park for views of the city and Swan River is a 'must do'. Visit: www.perth.wa.gov.au
Western Australia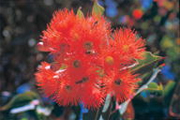 Western Australia is renowned for its wildflowers. Allow time before or after the reunion to organise a trip further afield. Visit www.westernaustralia.com for information on the many attractions in Western Australia.
The 400-hectare King's Park Botanic Garden in Perth has more than 1,700 native species and more are grown in display glasshouses and a rare and endangered flora garden. A new attraction is the refurbished water garden with its beautifully designed landscape using local native plants.
Privacy Policy
Occasionally the organisers receive requests for list of attendees. Due to Privacy Act regulations, we will only include on such a list the names of attendees who have given explicit permission so to do. Lists will only be provided to ex BI people attending or considering attending the reunion.
---