FOR ALL THOSE WITH AN INTEREST IN BRITISH INDIA STEAM NAVIGATION (BI)
BI Reunion Fremantle October 15-20, 2008
See the Fremantle reunion review page
Fremantle Reunion News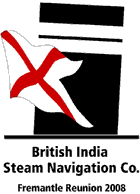 Final arrangements for the Fremantle reunion are in progress; currently (Aug 7) 172 people are booked to attend with a very good representation from overseas.
The organisers will accept late bookings provided registration forms and full payment are received by the end of August. There is a block booking of rooms at the Esplanade Hotel at competitive rates and a few rooms are still available. The cost per person in Australian Dollars is $25.00 Registration Fee and $350.00 for the five 'official' functions
For latest arrangements, including full details of the whole event and a number of tours which have been arranged, please see the downloadable PDF.
Programme
Wednesday Oct 15: Welcome Cocktail Party (evening)
Thursday Oct 16: Fremantle Port and Swan River Boat Cruise, lunch included
Friday Oct 17: Evening Barbecue
Saturday Oct 18: Gala Dinner
Sunday Oct 19: Curry Luncheon.
Prices (all Australian Dollars)
Esplanade Hotel: $215.00 per room per night (single or double occupancy)
Buffet Breakfast: $27.50 per person
Functions: $350 per person (one price all 5 functions)
Please note that with the exception of an initial cocktail drink at the Cocktail Party drinks are not included in the above price.
Registration and Deposit
A (non refundable) registration fee of $25 per head as soon as possible to assist us estimating numbers and covering initial expenses.

A refundable deposit of $125 per head will be required by October 31, 2007. Refunds of deposit for cancellations can be made up until July 31, 2008. The balance of function costs ($225) will be required no later than 1st August 1, 2008.

Payments
Payments for registration, deposit and balance can be made:
* By bank draft in Australian dollars (draft to be drawn on an Australian bank)
* By personal cheque in non Australian currency. Please include the equivalent of $10 extra per cheque to cover bank clearance/conversion fees
* By personal Australian dollar cheque
* Electronic Transfer: BSB: 086-138 A/C: 86604 4346 (NAB)
* All fees/cheques payable to: BI Reunion Fremantle 2008.

The Esplanade Hotel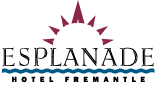 The Esplanade Hotel has given us a discounted fixed rate for the room and for the buffet breakfast. As the cocktail party, barbecue and gala dinner will all be held at the Esplanade Hotel, we would like to encourage all attendees to stay at the hotel.
Reservations can be made directly with the hotel - by internet, fax or phone quoting the Client Login User Name and Password. On receipt of your registration fee, we will send you these details separately. The website of the hotel is at: www.esplanadehotelfremantle.com.au
Fremantle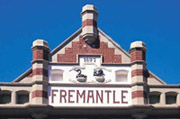 Fremantle has changed dramatically since BI days thanks to being host to the America's Cup in 1987. It is now a vibrant, attractive port city, with much to do and see within walking distance of the Esplanade Hotel. For example, the maritime museums, Victoria Quay, Cappuccino Strip, heritage buildings, the Fremantle Gaol, Fishing Boat Harbour and the Fremantle markets. There is also a free bus service around town. Visit: www.fremantle.wa.gov.au
Perth
Perth is the capital city of Western Australia and reputed to be the most remote capital city in the world. It is a beautiful city located on the banks of the Swan River 25 kilometres from Fremantle, easily reached by train or bus. A visit to Kings Park for views of the city and Swan River is a 'must do'. Visit: www.perth.wa.gov.au
Western Australia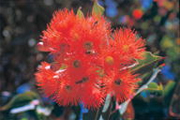 Western Australia is renowned for its wildflowers which will still be blooming in the southwest of the state during October. Allow time before or after the reunion to organise a trip further afield. Visit www.westernaustralia.com for information on the
many attractions in Western Australia.
Privacy Policy
Occasionally the organisers receive requests for list of attendees. Due to Privacy Act regulations, we will only include on such a list the names of attendees who have given explicit permission so to do. Lists will only be provided to ex BI people attending or considering attending the reunion. Please indicate accordingly on the registration form.
Pick up your printable Fremantle reunion booking form here
---